Snoot is one of the 31 animal orbs available for players to find in the game Castle Crashers.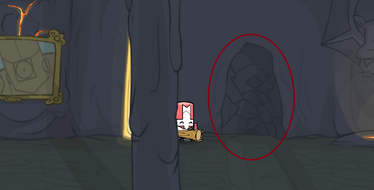 Location
XBox 360/PS3/PC: To obtain Snoot you just bomb the first crack in the wall near a portrait of the Cyclops at the beginning of the Cyclops' Fortress level.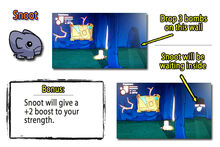 Ability
Primary Ability
"Strength Boost"
Snoot gives your character +4 Strength
Trivia
Snoot and Burly Bear are reskins of each other.
Snoot and Burly Bear are the only animal orb reskins.
Snoot is a S Rank pet (SS).
In Castle Crashers Remastered Snoots ability was buffed from +2 to +4 strength, making it an ideal choice for a strength user.
See also
Ad blocker interference detected!
Wikia is a free-to-use site that makes money from advertising. We have a modified experience for viewers using ad blockers

Wikia is not accessible if you've made further modifications. Remove the custom ad blocker rule(s) and the page will load as expected.