Daniel "Dan" Paladin (born in 1979 in Ohio), also known as "Synj", is an American video game artist and designer.
He collaborated with Newgrounds creator Tom Fulp and designed Flash-based games: Sack Smash 2001, Chainsaw the Children, Dad n' Me and, most notably, Alien Hominid. In 2002 he, Fulp, John Baez and Brandon LaCava created the video game company The Behemoth™. Paladin designed the critically acclaimed remake of Alien Hominid and fighting game Castle Crashers, with his 2-D style becoming signature for these games. His latest work is a new The Behemoth game, BattleBlock Theater, though he is currently working on their upcoming game, Pit People.
He also composed the polka-style closing credits tune for the Cyanide and Happiness animated shorts.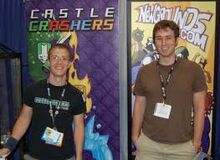 Online Games
Edit
Listed from earliest to most recent:
Sack Smash 2001 (uploaded Dec 27, 2001 at 9:49 PM)
Sack Smash 2003 (uploaded Dec 19, 2002 at 5:46 PM)
Alien Hominid (uploaded Aug 7, 2002 at 9:21 PM)
Chainsaw the Children (uploaded Dec 3, 2002 at 6:11 PM)
Pengu-San (uploaded Mar 11, 2004 at 11:01 PM)
xkittyfroggymeowmeow (uploaded Jan 2, 2003 at 3:15 AM)
synj dressup (uploaded Jan 6, 2003 at 1:30 AM)
Synj Sneak Attack (uploaded Jul 2, 2003 at 2:11 AM)
cantankerousTANK (uploaded Jan 14, 2004 at 10:29 PM)
Pengu-San (uploaded Mar 11, 2004 at 11:01 PM)
Peaceplane (uploaded Apr 13, 2005 at 8:34 PM)
Dad 'n Me (uploaded Jul 27, 2005 at 11:34 PM)
Train Robber! (uploaded Oct 9, 2005 at 9:28 PM)
supersoldier (uploaded Dec 17, 2005 at 10:30 PM)
Online Movies
Edit
Listed from earliest to most recent:
Grenade Dancer (uploaded Sep 6, 2001 at 2:51 PM)
Carrot (uploaded Sep 8, 2001 at 11:19 PM)
synjclock (uploaded Nov 24, 2002 at 7:51 PM)
part 0: synj ASSKICKER (uploaded Jan 13, 2003 at 1:32 AM)
part 1: synj vs. horrid (uploaded Jan 23, 2003 at 5:04 AM)
Hey Dad (uploaded Jul 13, 2003 at 4:40 PM)
synjclock 'n the hospital (uploaded Oct 12, 2003 at 11:16 PM)
Newgrounds Jam #3 (uploaded Apr 8, 2004 at 5:09 PM)
the world as we know it (uploaded Apr 10, 2004 at 2:41 AM)
(2004) Peter the Pickle (uploaded Apr 14, 2004 at 6:53 AM)
part 2: synj vs horrid (uploaded Oct 18, 2004 at 9:54 PM)
PEACETANK (uploaded Mar 3, 2005 at 10:15 AM)
Flathead Symphony (uploaded Oct 10, 2005 at 9:42 PM)
Queers of War (uploaded Jan 14, 2007 at 5:06 PM)
Alien Hominid Fan Trailer (uploaded May 11, 2012 at 12:09 PM)
Artwork/animations.
Edit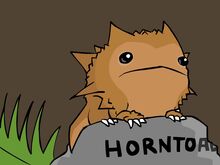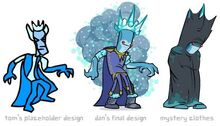 Personal life
Edit
Paladin lives in San Diego, California, where The Behemoth™ is also located and is an active member of Newgrounds.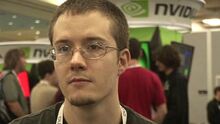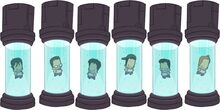 Paladin has won 35 awards, including 14 Daily Features, four Weekly Users' Choice Awards, and a Review Crew Pick. Aside from working for The Behemoth™, Dan also worked for Gratuitous Games and Presto Studios.
Ad blocker interference detected!
Wikia is a free-to-use site that makes money from advertising. We have a modified experience for viewers using ad blockers

Wikia is not accessible if you've made further modifications. Remove the custom ad blocker rule(s) and the page will load as expected.